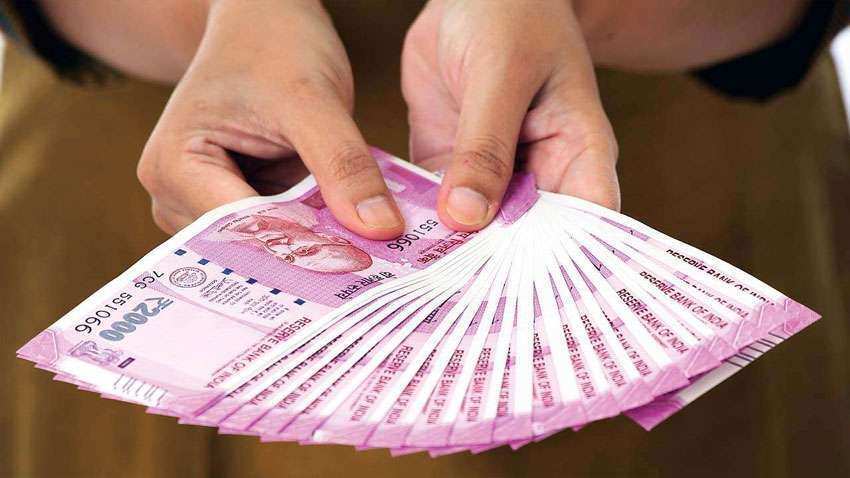 Best Mutual funds: Equity-Linked Savings Scheme or ELSS is a type of open-ended equity mutual fund. ELSS invests in equity and equity-related securities of companies. What makes an investment in ELSS mutual funds the most attractive is that they are eligible for income tax benefits under Section 80C of the Income Tax Act – apart from growing your money and giving you some of the best returns possible on your investment. In ELSS mutual fund investment, one can claim tax exemption on up to Rs 1.5 lakh annual investments.
However, these mutual funds come with a lock-in period of three years, which means that until that time is over, investors cannot redeem their fund units. Apart from that, an investor who has invested in the ELSS mutual fund will have to pay Long Term Capital Gain (LTCG) Tax at the time of withdrawal of the amount on maturity. However, three years is less than the lock-in duration of many other investment options. You can invest in ELSS via lump sum or SIP mode.
Speaking on the purpose of investing in ELSS Mutual Funds Harsh Jain, COO & Co-founder at Groww said, "ELSS mutual funds are a smart way to save a significant amount of money that would otherwise go towards taxes. However, ELSS funds being purely equity funds, are dependent on market timings and hence market risks. The risks, therefore, are more than that of PPF and FD, however, potential returns are higher as well."
Elaborating upon the income tax advantages that an ELSS mutual fund investor can avail, Jain said, "For most investors, ELSS investments are a tool to save taxes. ELSS mutual funds help investors to save taxes through tax deductions, tax exemptions, and benefit of indexation. The 1.5 lakh rupees that one invests can be deducted from the taxable income, and returns under Rs 1 lakh are exempted from taxation. This ELSS enables investors to save taxes and build wealth in the process."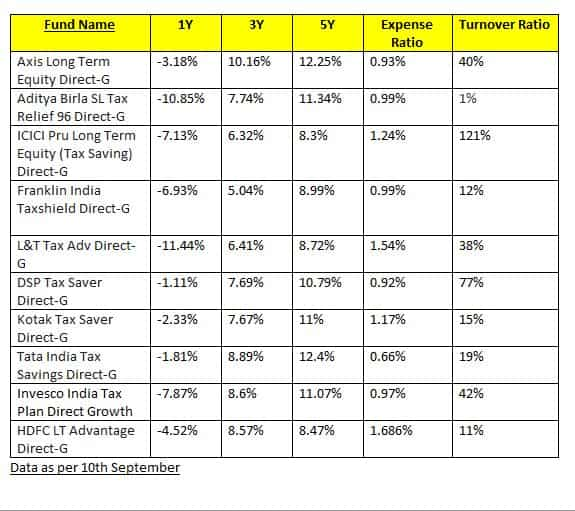 Source: Groww
Asked about the top ten ELSS mutual funds that are best mutual funds in the equity mutual fund category, Harsh Jain of Groww said, "Here are some ELSS mutual funds with moderate risk factor involved, which an investor can think of investing." He revealed these names:
1. Axis Long Term Equity Direct-G
2. Aditya Birla SL Tax Relief 96 Direct-G
3. ICICI Pru Long Term Equity (Tax Saving) Direct-G
4. Franklin India Taxshield Direct-G
5. L&T Tax Adv Direct-G, DSP Tax Saver Direct-G
6. Kotak Tax Saver Direct-G
7. Tata India Tax Savings Direct-G
8. Invesco India Tax Plan Direct Growth
9. HDFC LT Advantage Direct-G
10. DSP Tax Saver Direct-G
He said that these funds are expected to outperform other ELSS mutual funds in long-term perspective.
["source=zeebiz"]